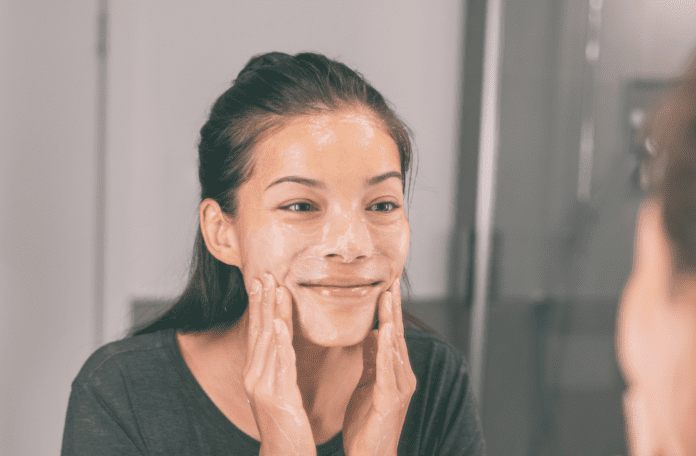 Skincare trends will always an inevitable and most searched topic when a new year comes around. What are some striking trends that everyone is talking about? And the must-have products you need to have to start this new year in style?
In our previous article, our editor tried Kylie Jenner's top beauty hacks to find out if they really work. We also recommended you some products along the way. Today, we are entering the skincare lane again to analyse the latest skincare trends everyone are going crazy about. What are they, and do they really work? Let's find out. 
With such a high buzz around new makeup hacks and trends these days, it can be difficult to keep up with your skincare. You should know what your skin needs and you must aim to keep it nourished. Many products can leave your skin dry and rough, making skincare routines even more important. To help you stay on top of your skincare game and get radiant skin, we have collated all the latest skincare trends going around at the moment along with the products that work best for these trends. Let's get started. 
Skincare Trend #1: The Craze for Niacinamide
Niacinamide is proving to be one of the best skincare ingredients for the skin since it gives you a healthy glow. It helps you get rid of hyperpigmentation and lightens age spots while brightening the skin and repairing signs of skin damage. It not only works well for your face, it can also work really well for bath & body care for a healthy body glow.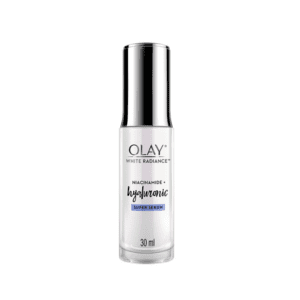 @Chiayi91, a 31-year-old community member from Singapore, tells us that this serum keeps her skin moisturized.
Quench your skin's thirst with Olay White Radiance Niacinamide + Hyaluronic Super Serum that intensely hydrates for a dewy glow. The concentrated formula is non-greasy and absorbs quickly while penetrating 10 skin surface layers deep to bring out the skin's dewy glow from within.  It is suitable for those with dry or dehydrated skin. 
Skincare Trend #2: SPF Foundations
Everyone wants to know how they can protect their skin from high UV rays with the least effort. Luckily, we can hit the easy button on this with SPF-infused coverage. Even when you're not at the beach or pool, these multi-tasking foundations and creams will help you achieve the coverage you wish while protecting your skin from the harmful rays of the sun.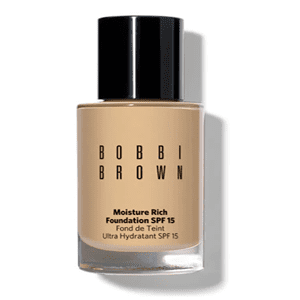 "It's an awesome makeup brand with all the qualities that one needs for makeup. This is very lightweight and comfortable wear range which gives me all day wearing capacity", said @Aditi, a 37 year old Singaporean.
Get Down with Bobbi Brown's moisturizing formula! Good for both normal and dry skin types, Bobbi Brown Spectrum SPF 15 protects you from the sun while hydrating your skin, delivering a soft and beautiful finish. The formula is buildable, accomplishing medium to full coverage and a beautiful Bobbi B finish.
Skincare Trend #3: Everything Natural
Natural products are gaining a lot of popularity these days and for all good reasons. With the recent trend of using organic and pure ingredients, natural products are creating their own fan base. Natural products refer to products that contain ingredients produced by nature. Consumers are on a constant hunt for these products. 
"I loved the scent of this product since I'm a big fan of lavender, and it's really relaxing every muscle in my body! I'll purchase it again and again and again! I would recommend bcs it is a certified organic product and will suits people with sensitive skin who want to purchase a quality product for soothing and calming baths." This is what @Avarzknda, our 25 year old Indonesian member thinks about this product.
This L'Occitane shower gel is organic and smells great. This is the right choice for all those floral-scent lovers. The shampoo has a scent that is quite subtle and delicate, soothing and calming. The Lavender Shower Gel gently cleanses the skin and leaves it pleasantly scented. Just apply it on wet skin, make it foam, and rinse.
If you're looking for a new shower gel to start the year in style and you don't know which one could suit you, Try & Review is here for you! Find out our guide of the best shower gels approved by our community.
Skincare Trend #4: Sleeping Masks
A sleeping mask is a face cream that you apply and leave it on your skin overnight. Our community members have tried these masks and reviewed that it made a huge difference to their skin. This is because when asleep, our skin regenerates. With help of a sleeping mask, your skin can boost the regeneration process by further repairing and replenishing the hydration of your skin.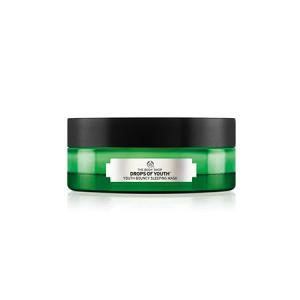 "I like applying the mask alternative day. I like the texture and doesn't feel sticky or heavy. Next morning I can see the skin looks plump and hydrated." says @Arunima, a Singaporean member of our community.
It's a cream-gel leave-on mask that moisturizes skin overnight. Your skin will feel softer, plumped up, renewed, and gets visibly bouncier after using this mask. Our reviewers like @Arunima like applying this mask on alternate days. They love its texture since it doesn't feel sticky or heavy. The next morning, you can notice that the skin is looking plump and hydrated.
We hope you find these latest skincare trends worthy and that one of these trends helps you achieve your skin goals. Meanwhile, you can try and review plenty of products on our website and help people like yourself make an informed decision. 
Read more skincare-related content:
5 Sleeping Masks That Help You Wake Up To A Radiant And Plump Skin
Salicylic Acid: What's the fuss and do you need to include it in your skincare regime? Some reviews to find out!
Shhh, We Have The Secret To Achieve Youthful Skin