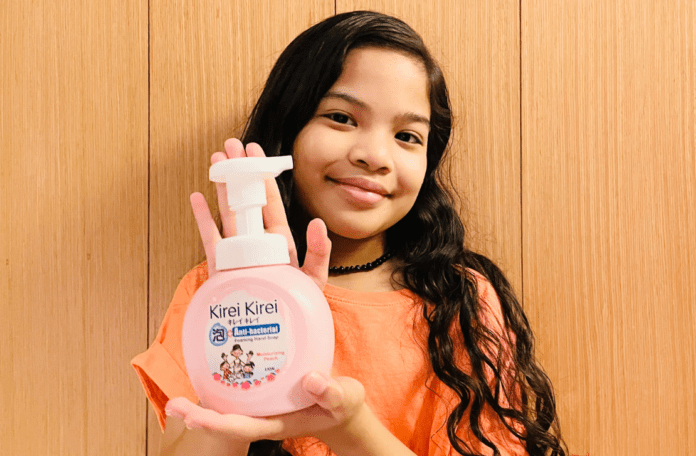 Foaming hand wash dispenses soft, creamy foam which is perfect for effective and safe hand washing. We all know that handwashing is a powerful way to protect our loved ones from the spread of germs. Given its importance, why not turn this mundane activity into an enjoyable experience, especially for your little ones?
Try and Review engaged 200 real mums to try out the No. 1 Hand Wash in Japan – Kirei Kirei's Anti-bacterial Foaming Hand Wash. Read on to find out why 98% of mums would recommend it and why 99% of them agree that it is suitable for whole family use!
Why Mums love Kirei Kirei's Anti-bacterial Foaming Hand Wash for their family:
1. Fun activity for kids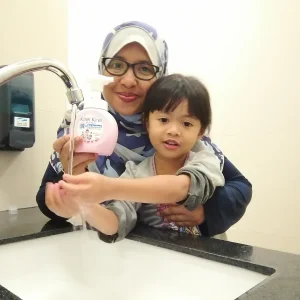 Good handwashing habits are taught from a young age, but it can be a tricky process. Luckily, user @Stilanordin found a way to make it fun, "Mummies, if you have a hard time getting your kids to wash their hands, let's get them to use Kirei Kirei. They will be super excited, just like Aleeya! It is totally different from normal liquid hand wash because washing hands become fun when kids see all the creamy foam spreading over their little hands." Not only is it fun, the foam has 12x more volume than ordinary liquid hand wash, making it easier to spread thoroughly all over hands to the fingertips.
2. Kid-safe and gentle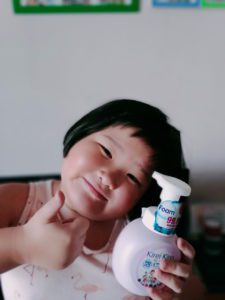 The mild formula is tough on germs, but gentle on skin. It is also formulated with 100% of natural ingredients. User @cityangel78 mentioned, "My daughter and I have been trying Kirei Kirei for a week. We just squeeze a small amount into our palm and rub it. The foam is so gentle and smooth. My daughter enjoys rubbing her hands with the hand wash. It is so safe for kids to use and kids now enjoy washing hands too." It is no wonder that 98% of mums agree that Kirei Kirei Foaming Hand Wash is safe and gentle for kids. 
3. Anti-bacterial and easy application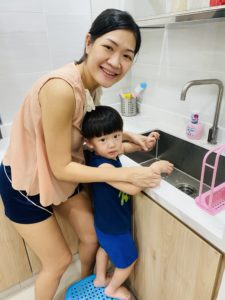 The handwash instantly dispenses rich, creamy foam that does not require lathering and is easy to pump out. Kirei Kirei uses a unique anti-bacterial formulation that removes 99.9% germs, ensuring ultimate protection against bacteria. User @laileng98 reviewed, "I love the foamy feel of the hand wash and the fact that it kills 99% of germs gave me confidence to use it safely for me and the family." The ease of application paired with effectiveness makes handwashing a breeze!
4. Moisturizes and smells great
Dry skin after handwashing are worries of yesterday! Kirei Kirei replenishes moisture in your delicate skin with mulberry/peach extracts which is rich in anti-oxidants & vitamins. It also leaves a sweet fruity fragrance after wash. User @LadyKirbyLea reviewed, "With Covid-19 still in the picture, handwashing habits were very challenging to cultivate as most hand soaps are harsh and drying. This on the other hand is very moisturizing and pleasantly fragrant." Clean and soft hands for everyone in the family!
Keeping our families healthy and safe from germs will always be a parent's top priority, and it can be made easier with the help of Kirei Kirei's Anti-bacterial Foaming Hand Wash. In addition to that, 99% of these mums also agree that Kirei Kirei's Foaming Hand Wash is easy to rinse off. This makes it so much easier for everyone in the household to keep their hands clean. Pick it up at your local drug store or online through Shopee and Lazada today!
Read more hand care related articles:
5 Best Reviewed Hand Creams To Say Goodbye To Dry Hands!
Top 5 Hand Sanitizers To Protect You From COVID-19
Top 5 Best Eczema Creams To Help Soothe Itchy Skin