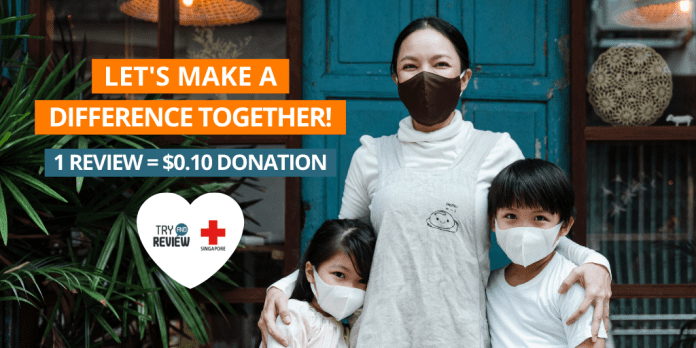 The Singapore Red Cross (SRC) has launched a public appeal to deliver assistance and support communities in India, affected or at risk of being affected by the ongoing COVID-19 outbreak. If there is anything COVID-19 has taught us, it is that we are all connected to one another. In these unprecedented and trying times, Try and Review wants to leverage on these connections and create a beneficial impact to help those who need it.
In response to the COVID-19 situation in South East Asia, we will be supporting Red Cross' relief efforts for those in need.
The raised funds will be used to purchase urgently needed medical equipment and supplies, such as ventilators, oxygen cylinders and oxygen concentrators. SRC will be working in close collaboration with partners including the Indian Red Cross Society (IRCS), the Red Cross Red Crescent Movement and other ground partners who have been actively responding to the crisis.
All you have to do is:
Leave as many reviews on Try and Review's website from now till 31st May 2021 and we will donate SGD$0.10 for every published review* collected!
Let's play our part to help our community when they need us the most. It's up to us to make it big! With your collective help, we can make a difference.