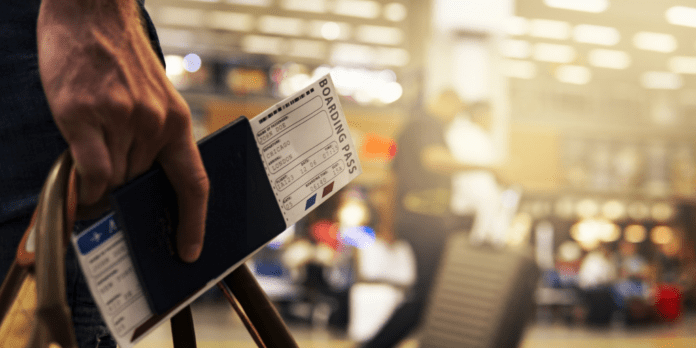 Travelling abroad has finally become feasible with many countries' borders opening and with the introduction of Vaccinated Travel Lanes (VTL). For most of us, it has been 2 long years of no travelling and we were only able to do staycations in our own country. But with the Covid-19 situation easing up and with the increase of population vaccinated, it is finally safer to consider travelling overseas. If you have been planning to travel or have already jumped on the bandwagon to purchase an air ticket, then this article will be exceptionally helpful for you when you are packing for your trip.
After all, it's been almost two years since most of us have travelled, so a refresher on what to carry with you on your next long-awaited trip never hurts! This list involves lots of multi-purpose products so you can save on luggage space to pack light so as to avoid extra baggage fees! So, read more to find out what are some of the essentials!
Travel Essentials for your next trip:
1. Convenient Facial Wipes
Cleansing facial wipes are a great choice when you have been sitting on a plane for long hours and need something to freshen up by cleaning off sweat, grime or dirt that has built up on your face. Many also use these facial wipes to remove makeup! Not only can you save luggage space, its convenience also makes it easy to bring along to use, unlike liquid products.
This Simple cleansing wipes contain Pro-Vitamin B5 which helps to gently cleanse your skin without leaving it dry. It is also suitable for sensitive skin. The product is formulated with no artificial perfume, colour or harsh chemicals and was tested and approved by dermatologists.
SIMPLE CLEANSING FACIAL WIPES
Member's rating: 5/5
TRUSTED WIPES THAT DON'T LEAVE STICKY, SOAPY OR GREASY FEELING

"Our family's go-to face wipes to remove makeup and gunk, especially when we travel. The wipes themselves are quite thick and absorbent and hold the remover well. The fibres don't fray even if I use force to sweep the wipes on my skin multiple times. It's fragrance-free and most importantly doesn't leave ur skin feeling sticky, soapy or greasy like other makeup remover wipes. My skin feels refreshed and moist every time and doesn't feel taut or dry. The wipes remove all my makeup except glitter and waterproof eyeliner which is difficult to remove using conventional makeup removers anyway. Strongly recommend it to everyone especially when u go travel and use light makeup!!" -@QOODLES
2. Compact Makeup Palette
Light and petite makeup palettes are great when travelling as they don't weigh much while it still serves the purpose of having multiple shades for you to choose from. However, it is your safest bet to bring along a palette that is made up of earthy brown and neutral nude tones. These shades are easy and most versatile to create any makeup look. Some neutral palettes can even double up as a blush, contour, highlighter, eyeliner and even to fill in your eyebrows!
This Urban Decay Naked Heat Petite comes with 6 eyeshadow shades and its compact packaging comes complete with a mirror made perfect for travelling.
URBAN DECAY NAKED HEAT PETITE
Member's rating: 5/5
PRETTY GOOD
"I love its warm browns and burnt oranges, This palette really brings the heat. It has everything you need to create sultry daytime looks, smouldering smoky nighttime looks, and everything in between rich colour, ultimate staying power, and blend-ability. The ultra-compact packaging comes complete with mirror and was made for travel, fitting in your smallest purse."-@NHUNGVAN
3. Portable Rollerball Perfume
Rollerball perfume is ideal for travelling as they are small and sleek, which allows them to easily fit into your purse or pocket without taking up much space. Roll-on perfumes also have a very minimal chance of leakage making them a super travel-friendly perfume choice. Unlike spray perfumes, roll-on perfumes can only be enjoyed close range as they are applied directly on the skin but that also means the scent will not be too overwhelming when you just apply it. Last but not least, roll-on perfumes are also great for touching up on the go so if you are constantly exploring new places during your trip, this is the one for you!
If you are searching for a signature scent for yourself, why not read about our Try And Review staff's favourite fragrance? Who knows, it might end up being your favourite as well.
PHILOSOPHY AMAZING GRACE FRAGRANCE ROLLERBALL
Member's rating: 4.4/5
SOAPY SMELL EASY APPLICATION

"The travel size and rollerball make it easy to apply on the go. It has a soapy smell, good if you like such scents." -@ELMO_YANLING
4. Hydrating Facial Mist
Travelling with a facial mist on hand is always a good idea. They're convenient to carry around when you want to freshen yourself up and give your skin a quick boost of hydration. A facial mist is especially useful on flights because the air is usually very dry in planes. Not to worry if you are wearing makeup as a facial mist will not ruin your make-up look but instead help set your makeup and make it look more natural and dewy.
LANEIGE WATER BANK MINERAL SKIN MIST
Member's rating: 5/5
AWESOMEEEE
"This product is awesome in providing instant hydration to my skin especially in the cold season. It makes my skin less flaky and dry, and it is convenient to carry around as well.."-@PUREDEVOTE
5. Tinted Lip Balm
It goes without saying that a tinted lip balm is a lip balm that provides a touch of colour. However, some tinted lip balms are pigmented enough to replace a hydrating lipstick.
So for travellers, a tinted lip balm could be the solution to not have to bring both lipstick and a lip balm for your trip. It can easily fit into your travel pouch or pocket, and you may use it whenever your lips become dry or when you want to add a pop of colour to your lips.
FRESH SUGAR LIP TREATMENT 

Member's rating: 5/5
VERY MOISTURISING
"This is perfect for those who love a tint of colour but have very dry lips. Most lipsticks are drying especially for someone like me with dry lips but still want some colour. This kills 2 birds with one stone and gives me both. Moisturising while letting me have a tint of colour on my lips." -@RYNNABALLS
6. Tinted Sunscreen

Wearing sunscreen is a part of the most important skincare step to minimise sun damage and to reduce premature ageing. Even when travelling, sunscreen should always be available in your bag. Especially when you are travelling during summer or to a hot tropical country where you can easily get exposed to UV rays or get a sunburn.
But if you need to forgo one item from your luggage, why not choose a tinted sunscreen over foundation? Tinted sunscreens can act as the base for your makeup, even up your skin tone without leaving a white cast and best of all, it contains SPF.
LA ROCHE-POSAY ANTHELIOS XL SPF 50+ TINTED FLUID ULTRA-LIGHT
Member's rating: 5/5
ULTRA PROTECTION AGAINST UV AND SUPER GENTLE ON SKIN
"Hands down one of the best sunblock I have used even though it is towards the pricey end. The application is really smooth and I like how it absorbs into the skin almost instantly, leaving a matte surface on my face so I can apply makeup immediately on top of it. It's not sticky Nor oily like other sunblocks I have used before and it's not drying to my skin either"-@DIONISE
7. Dry Shampoo
If you are travelling, you should consider bringing along a dry shampoo with you. While travelling and doing touristy stuff, your hair is bound to get greasy and lose its volume throughout the day. A quick spray of dry shampoo on the hair can easily salvage those problems. You can also use it on flight after long hours to get rid of grease and at the same time, freshen your hair up yourself.
Some people might be curious if it is possible to bring a can of dry shampoo in your carry-on. The answer is yes, you can – but only in travel size!
BATISTE BLUSH DRY SHAMPOO

Member's rating: 4.3/5
STILL USING IT
"I've been using Batiste dry shampoo for years now, and it is a well-known brand, trusted by many. When using the dry shampoo, it helps to reduce the oiliness and covers the odour with its floral scent (which I like) well, and its a temporary, instant solution to keep your head feeling fresh :p Just need to take note of the distance when spraying on to your hair as spraying it near could cause that hair area to have a powdery white substance on it. This small spray can make it more portable and easy to carry around, great for travelling / on the go :)" -@BURNANAH

8. Quick Snacks

Be it going on a road trip or overseas, one should never forget SNACKS! If you have extra space in your carry-on, why not try bringing a snack on board? It is extra handy when you are feeling peckish but do not want to spend a bomb on in-flight food. Or when you are just getting used to having foreign food and miss a piece of home, your local snacks will be readily available for you to snack on!
MEIJI HELLO PANDA DOUBLE CHOCOLATE BISCUITS
Member's rating: 4.7/5
HAPPY PILL
"It can be eaten whenever: when you are sad, happy, feeling peckish, and it never fails to make me feel satisfied! It is also available in other flavours but the chocolate is my absolute favourite 🙂 The richness of the chocolate paired with the crunchy biscuit really gives you your run for your money! Definitely one of my all-time favourites! However, I feel that they can tone down a little on the biscuit as sometimes the biscuit overpowers the chocolate but overall it's really good :)" -@YAMYAMBISCUIT
9. Emergency Medication
We all have times when you feel sick while travelling and it can be quite unpredictable. Therefore it is essential to always have an emergency stash of medication, such as painkillers. Panadol is one of the most trustable brands when it comes to emergency and instant relief medication.
PANADOL EXTRA WITH OPTIZORS
Member's rating: 5/5
ESSENTIALS
"I have constant headaches, migraines, back pains all this after giving birth. I would buy this every week and stock up so that whenever I feel unwell, I would take 2 pills. It works instantly in about 5-10mins. That's the good thing about Panadol extra. I have not switched to any other painkillers for the past 5 years"-@JASYUS

10. Feminine Care
The female period can sometimes be unpredictable, so it is always a good idea to take precautions to bring along some feminine products when you travel. While there is always an option to buy them, it is still a hassle to have to shop for them when it happens. Whether you are team pads or team tampons, we have you covered with these two items that are highly rated by our members.

KOTEX SOFT® AIR PADS

Member's rating: 4.8/5
NO LEAKAGE SKIN-FRIENDLY
"I'm having severe bleeding, I'm not able to use any other pads, try a lot of pads and don't make me comfortable. At last, start using Kotex and I feel soo comfortable, it doesn't leak, no infections, super comfort, can wear this whole Night and sleep peacefully😍🥰"-@SREEJAKV
TAMPAX PEARL PLASTIC UNSCENTED REGULAR TAMPONS

Member's rating: 4/5
I WISH I TRIED TAMPONS EARLIER
"I've used almost all brands of sanitary pads but my skin is always irritated no matter which brand I used. I tried using Tampax Pearl a couple of months ago and I wished I did it earlier. It is very comfortable, I don't feel like I am on my period. Skin irritation is gone. Feels cooler without those bulky pads. The applicator is very helpful, especially for newbies who are just getting used to tampons. I've been recommending this to my friends ever since!" -@JOTOLETE
Hopefully, these travel essentials can aid you in packing for your upcoming holiday and the recommendations from our members can also help you with your purchases. Do you have an essential item that you always bring for your trips? Share with us in the comment box below and leave a review if you have tried any of the products listed above! Bon Voyage!
Read more recent articles:
5 Lipsticks You Swore To Have While Binge-Watching Korean Dramas
Retinol: Benefits, why, how, when and what products are good?
Why You Should Include These 5 Skincare Trends Into Your Self-Care Routine in 2022