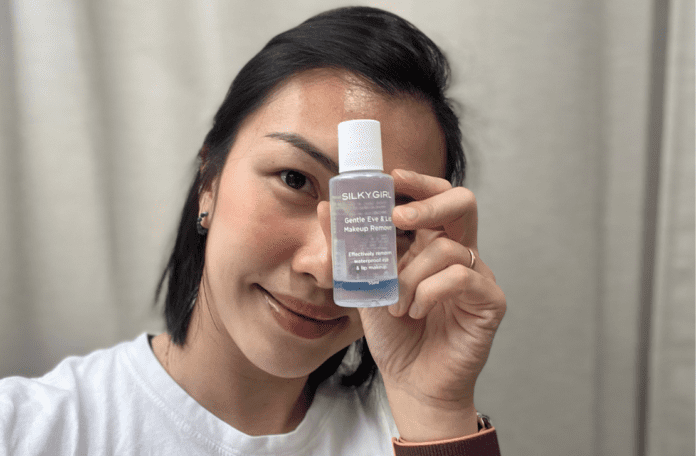 Eye makeup removers are one of the key essentials for everyone out there who loves makeup. As much as we love makeup, removing it — especially the eye makeup — can be a real hassle. Finding the right eye makeup remover is key in making this step of your skincare routine a breeze. Read on to find out our community's top picks for the best eye makeup removers!
Those sticky lashes, waterproof mascara and shimmery eye shadows can sometimes give you real trouble when you try to take them off. However, it doesn't have to be that way if you are armed with the right eye makeup removers. But which ones are the right ones? Here are our top 4 eye makeup removers that are tried, tested and reviewed by makeup lovers like yourself. Do they actually work? Let's find out.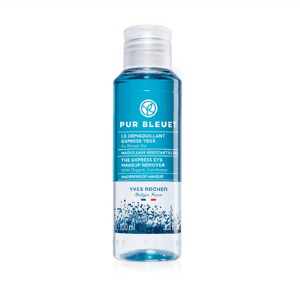 "A quick & easy eye makeup remover – leaves skin really clean" said @Pamchia a 42 year old member of our community who tried this eye makeup remover and who absolutely loved it.
This eye makeup remover can quickly and effectively eliminate all traces of makeup, even if it's waterproof while taking care of your lashes. Containing more than 97% ingredients from natural origin, this eye makeup remover is formulated with organic cornflower cultivated in agroecology in La Gacilly fields, France. It is tested under dermatological and ophthalmological supervision and is free from silicone/fragrance/mineral oil.
Have you already tried this product? Would you like to share with us your opinion?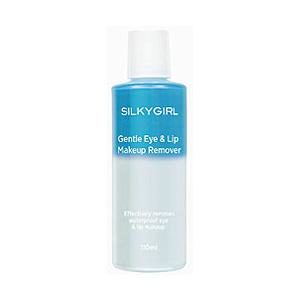 "Smooth and glides off the makeup. Not irritating to the eyes." This is why our 27 year old Singaporean member @_huiibin_ love it.
Silkgirl is one of the most trusted makeup brands and this eye makeup remover lives up to the brand's reputation. It's not just a makeup product but a tender two-stage recipe that in a flash, adequately evacuates all hints of your waterproof eye and lip cosmetics. It is calming and tender to the sensitive around the eye region and leaves no slick deposit upon expulsion.
Tell us more about your opinion!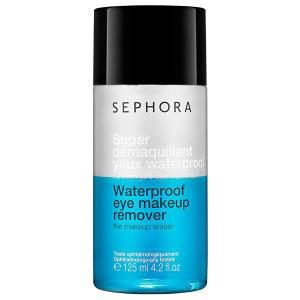 "This is a pretty decent makeup remover […], travel size is easy to carry." @Singswati, a 36 year old member of our community, tells us that this is a pretty decent makeup remover. It gently removes the eye shadows but taking mascara off can be a bit of a hassle.
It's a waterproof eye makeup remover suitable for contact lens wearers and those with sensitive eyes. This do-it-all formula removes waterproof makeup and contains a lash-strengthening complex that's rich in flavonoids and olive wood extracts.
It cleans away your eye makeup thoroughly, as reviewed by our community member @Norah27: "A very good product indeed! When I first bought it a few years back, I didn't actually stop buying till now! Affordable and very good. Clean away your eye makeup thoroughly. Every make up junkie should have this, I should say!"
Like Norah, let us know what you think about this if you've tried it before!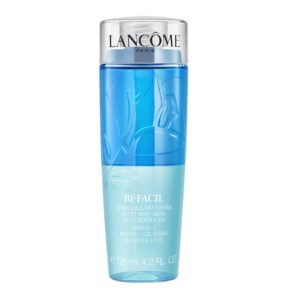 "I have used many bottles of this already. I cleanse almost every type/kind/brand of makeup. Is the best I have used at the moment." @Purr92, a 30 year old member of Try & Review has used multiple bottles of this eye makeup remover. That's how much she loves it.
This award-winning eye makeup remover gently whisks away all types of eye makeup, even waterproof ones. Simply shake to activate the bi-phase formula that leaves the eye area perfectly clean. The lipid phase lifts off eye makeup, while the water phase contains special emollients to refresh and condition skin without a greasy residue.
Have you tried it already? Let us know your opinion on this product!
Some other noteworthy eye makeup removers you can try and review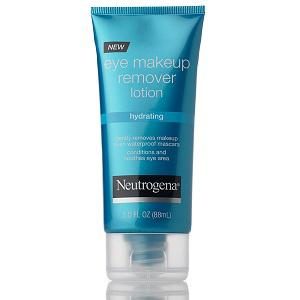 This eye makeup remover lotion is a hydrating, light and buildup-free moisturizer that delicately breaks down your difficult-to-evacuate eye cosmetics while molding your eye zone. The remarkable equation rapidly expels cosmetics — even waterproof mascara — while as yet being sufficiently delicate to utilise day by day.
In addition, a renewing mix of cucumber and aloe extricates smooths the look of dry lines and puffiness. Your skin will look spotless and revived and feel calmed and hydrated. It is also fragrance and scent-free.
Tried this product?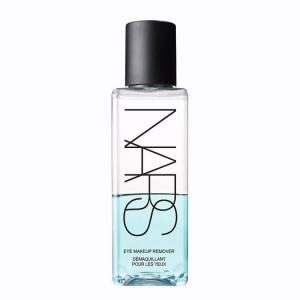 This gentle oil-free eye makeup remover is an elite, to a great degree mellow cosmetics sans oil remover that expels all hints of eye and lip cosmetics, even waterproof and exchange verification cosmetics, without rubbing. The outcome is a reviving feeling with no sleek buildup deserted on the skin.
Try and let us know how you like it.
We hope you find these products worthy and that one of these eye makeup removers actually work well for you!
Read more related content:
Turn Your Shower Into A Spa-like Experience With The Best Body Wash
The Best Body Scrubs for Smooth, Glowing Skin
Vitamin C: Health Benefits And 3 Must-Try Products