Foundation
is the foundation (pun fully intended) to having a perfect makeup day! And hence, finding a good
long-lasting foundation
that can survive through the heat of our weather is essential.
Imagine having to touch up your base makeup every few hours because it's melting off your face. That's never a cute look, and hence why finding the perfect long-lasting foundation is so essential! If you are new to this world, here are 5 products our community raves about to help you out!
Check out our community's top reviewed long-lasting foundations!
bourjois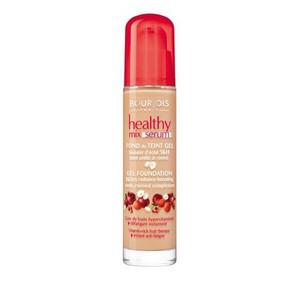 Great product, affordable price
« I have combination skin. It doesnt feel oily and sticky after application. It has a very nice fragrance! It is very smooth, able to apply it evenly easily. Also it is not cakey. At the end of the day, the coverage is still quite alright without touch ups. One of my fav foundation.»
Overall rating: 4.7/5 _@Joycejj
etude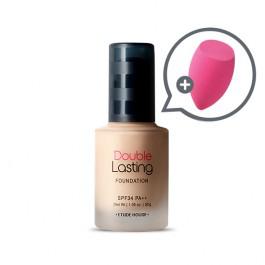 Double Lasting Foundation
« Stays really well in humid weather! Lightweight on skin! Slightly floral smell, so if you're not a scent person, this is not for you. Really long lasting as it claims. However, it does cakes a little withs sweat but nothing too horrible. Love it! Full coverage too, a little goes a long way.»
Overall rating: 4.8/5 @weiiqiii
fit me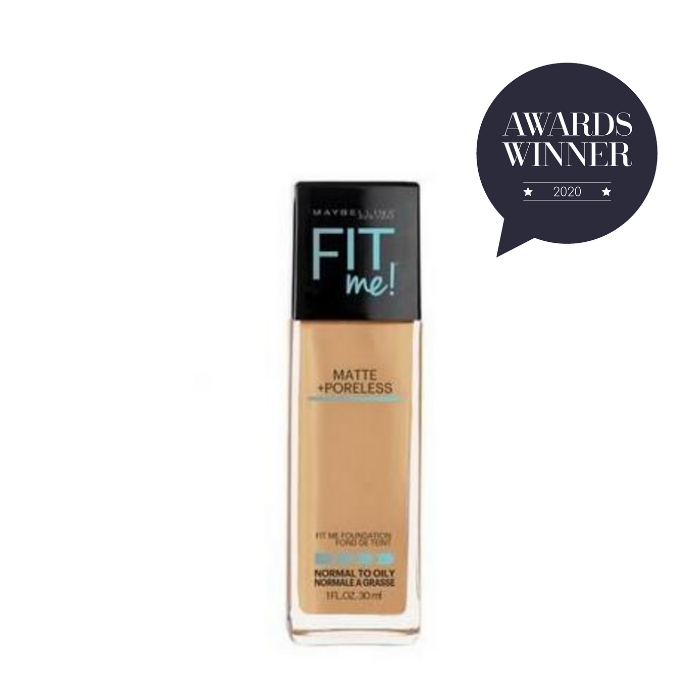 Perfect Drugstore Foundation 
« One of the best foundations you can have. Its matte, stays for a long time and when set looks flawless as a base. Also, it doesn't hurt your pocket much as it price totally compensates for the quality.»
Overall rating: 5/5 @Aparna05i
fit me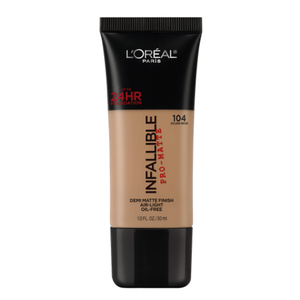 L'Oréal Paris Infallible Pro-Matte Foundation
« This foundation is superb!!
I struggled for a few years trying to figure out what kind of makeup worked for me. I used so many foundation, but all that stuff was too thick or oily. THIS foundation, on the other hand, is beyond amazing. My skin tends to be oily, so the fact that it's matte is lifesaving. I can wear it all day and my skin looks great even after 12 hours. It also has GREAT coverage, which means I don't need a whole lot of spot concealer to cover up pimples.»
Overall rating: 5/5 @Shipra
What to look out for when picking out a long-lasting foundation
When picking foundations, here are two pointers to help make your decision process easier!
First of which, is the finish. With matte finishes, you are more likely to make it last longer due to the formulation, and as it re-hydrates in the day from your skin's natural oils, you'll have a more natural finish.
While more full-coverage foundations tend to be thicker in consistency, it might be better to go for a medium-coverage foundation. With a more light-weight foundation, it allows your skin to breathe. This helps your makeup to last longer and reduces the chances of your skin aging or clogging up and causing breakouts from heavy layers of makeup. Not to mention it lowers the chance for you to sweat off your makeup.
How to make your long-lasting foundations last longer
If you find your long-lasting foundations not being as long-lasting as you hoped for it to be, here are some tips to use it to its fullest potential.
While this isn't necessary for daily make-up, if you want your base makeup to last for a long day out, priming your face before putting on makeup can be beneficial. As primers allow for the foundation to have something to grab hold to throughout the day, it helps your makeup to last even longer.
Be it just setting your makeup with powders, setting spray or even baking, this is a step that is sure to help your makeup last longer as it allows your makeup to stay in place and not slip and slide throughout the day. And remember, don't just set your T-zone but your entire face! Don't be shy with the setting spray, spray down your face with as many spritzes as you want as long as your face doesn't end up dripping wet.
And that's it for achieving a long-lasting base makeup with foundation! Are any of our top 5 long-lasting foundations your holy grail product? Do you have any tips to make your makeup last the whole day? Leave your recommendations and tips in the reply box below!
Read more on achieving a perfect base:
L'oréal Infallible: Perfect Foundation for Asian Skin
5 Trending Face Products in Sephora for a Glowing, Dewy Skin
Get Your Glow On