It is the best time of the year again with sales around the corner. Have you prepared your shopping carts for this weeks' Singles' Day Sale happening 11 November? Honestly, it gets very difficult picking out the best beauty products in the market because of how many there are. Fret not, our annual
Try and Review Awards 2021
is here to provide you with a handy list of products by summing up the outstanding products chosen by our community to make more informed purchasing decisions.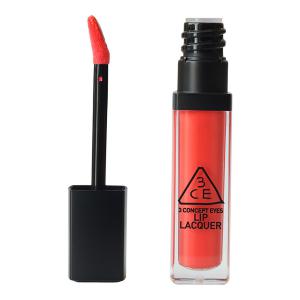 This one is for the bold, with colours so loud on your lips you'll surely feel the best wearing it. This lip-embracing cashmere gel based surface feels smooth while being connected while leaving a delicate and matte wrap up.
Rating: 5/5
"Beautiful matte packaging. Tawny Red is a burnt Korean beauty kind of red. Perfect for the holiday season. It is fast mattifying but not dry like the other brands. The colour pay off is great, I don't have to be too generous with the application. Plus the colour is buildable as well. Definitely worth the purchase." @Impriscillahlah, our Singapore member winner from last year's Try and Review Awards.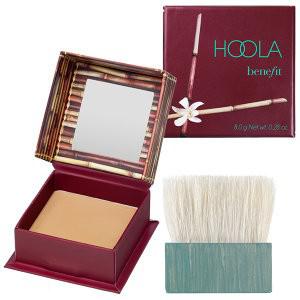 A perfect bronzer to bring out those hues on your face, a perfect tan all-year round. Boasting of its flexibility to fit any skin tones, you should definitely add this into your shopping cart and try it out!
Rating: 5/5
"The highly raved about bronzer does live up to its hype!!! It does give you that perfect sun kissed look regardless of your skin tone. Plus earlier this year, they have just launched their new shades of hoola for different skin tones. There is no other product like the hoola bronzer out in the market. Sure the packaging is a bit inconvenient to store, and the packaging is a bit deceiving in terms of the depth. But I still gravitate towards it every time." @Impriscillahlah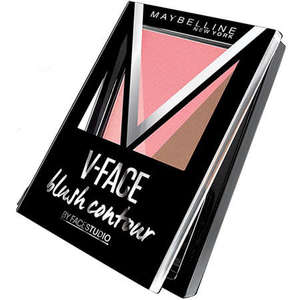 A compact, lightweight but indispensable companion: this blush brings the rose contour to your face in convenience.
Rating: 4.8/5
"I love the packaging, it's travel-friendly and hassle-free. Most of us need to bring the whole palette to do contour. Pigments are plus points for this product. It comes with a brush but since it's a bit small, I used mine instead. Recommended for those who want to learn makeup/ contour without breaking a bank so much. Affordable and you can purchase easily at any drugstore." @nadhirah_zaharin, our last year's Try and Review Awards member winner from Malaysia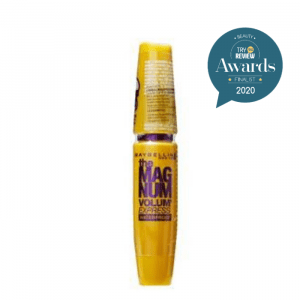 Did someone say 'lashes'? Yes, we did! This mascara has been touted as immovable in all situations by our reviewers. With a few swipes, this mascara will add volume to your lashes and give your eyes definition. No reapplications needed, give it a try! Additionally, this product was also in our Top 10 Finalist for Singapore, Malaysia and Philippines in last year's Try and Review Awards.
Rating: 5/5
"I have thin, almost non-existent lashes and this is the only mascara that works for me. I've also tried the Hyper Curl but I don't see anything 'hyper' nor 'curly'. Been a Magnum user since 2012. I still buy other brands to try them out but I still come back to this product. Not only does it lengthen my lashes, it also volumizes them. And it's waterproof, too. I tried jogging and working out while wearing this mascara and it didn't give me raccoon eyes. Thumbs up for that." @riackles, our member winner from Philippines from last year's Try and Review Awards.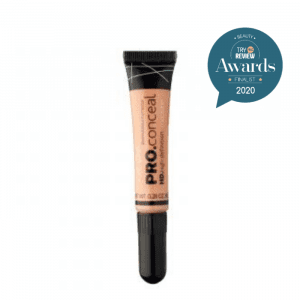 Goodbye visible dark eye circles, with this concealer, you'll not have to worry about looking tired ever again. This long-wearing formula camouflages darkness under the eyes, redness and skin imperfections and provides a natural finished look! Similar to the mascara, this product found its place in last year's Top 10 of Singapore, Malaysia, and Philippines of the Try and Review Awards.
Review: 4.7/5
"The best ever concealer I purchased for my dark eye circle. Conceals evenly with the tiny tip brush. Hassle free as I don't have to bring around another brush for application and simply dab with fingers. Simply love it as it wont go cakey like other brands. Thumbs up!" @LINDAOTHMAN, Singapore
"Ever since I found out LA Girl had an official distributor in Malaysia I got hooked onto their products especially because finding makeup shades for medium to dark skin tones is so costly in Malaysia and LA Girl provides affordable but good quality products for all skin tones. The concealers are my go to because they're full coverage plus they have a very smooth and easy application because of the brush tip. I use their orange colour corrector to correct my dark areas on my face, while highlighting with the shade "suede" and contouring with "truffle". I absolutely love these products and they're a staple in my makeup routine (I use them in all my makeup looks and tutorials) 10/10 I recommend!" @MADEbyRadw, Malaysia
"It's hard to look for a good concealer that doesn't make your under-eyes look cakey. Good thing that I've got the chance to try this L.A Girl's Concealer. It goes on creamy which I like and it doesn't emphasize my fine lines. Stays for almost the whole day without creasing." @Slaydyjean, Philippines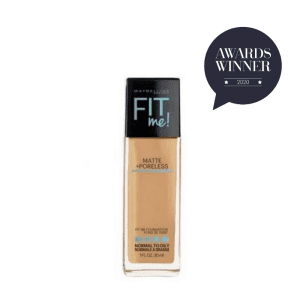 A super affordable and fool-proof foundation option for all those who want that value for dollar. Fitting with micro-powders, this non-comedogenic product is ideal for normal to oily skin types to minimise shine and conceal pores. The product was listed in our Top 10 Beauty product in Singapore, Malaysia, and Philippines last year.
Rating: 4.6/5
"Love its wide range of color and I could find a perfect shade for my skin. It offers color in cold and warm tone. This formula is lightweight and won't cause burden to the skin, and is long lasting enough to last for the day." @MONMON31, Singapore
"I have this in the shade of natural beige and it's my go to foundation ever since. I have problems with large pores and this foundation is really a life saver. What I love about liquid foundation is that it's easily applied at blends well using a beauty blender. It really adheres to my skin giving it a natural finish for my (almost) no make-up look days." @REEYANN, Philippines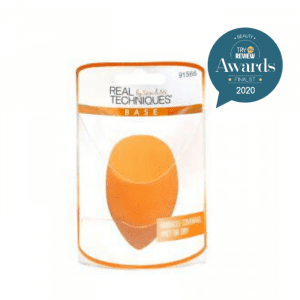 Let's talk about sponges now. This sponge has been praised by our reviewers for the flawless application it gives and its multipurpose usage, different sides are meant for different parts of the face! If you're looking for a perfect way to apply makeup, you should definitely give this a go! This product was awarded the finalist badge in Singapore, Malaysia and Philippines from last year's Try and Review Awards.
Rating: 4.9/5
"This product is amazing. I use this for everything, dabbing my foundation, blending my concealer and cream contour, picking up loose powder to bake my face, everything! Instead of adding water I use my setting spray to dampen it to help my foundation last longer. Will definitely recommend the item." @SKYYEHANEUL, Singapore
"As a makeup lover I've tried multiple ways to blend my foundation that gives me the best coverage and this is it!! The sponge is super soft and bouncy and gives me the perfect coverage and makes my foundation look flawless on my skin. I love it so much!!!" @NRBTRSYIAAA, Malaysia
"This makeup sponge makes applying my foundation and concealer so easy! 🙂 I love how smooth and glowy my face looks whenever I use this because it blends seamlessly and easily. It's super soft and the flat side is super useful especially for the under eye area." @STEPHYSYY, Philippines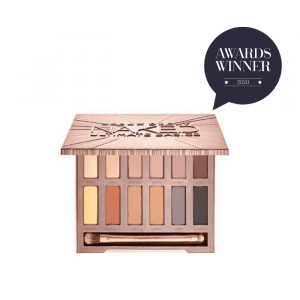 This one will make your eyes pop. The Naked Ultimate Basics is a matte eyeshadow palette with the best few shades chosen by Urban Decay. Give your eyes extra colour by pairing them with each other or with existing shades you own. This set of eyeshadow is versatile and is fitting for almost every occasion. This product helms first place in Singapore's Top 10 list while being in the Top 10 in both Malaysia and Philippines last year's Try and Review Awards.
Rating: 4.9/5
"It has 12 must-have neutral shades that complement all skin tones! I am able to create the daily sweet girl look and also some soft smokey eyes for my night out – all using 1 palette! (Downside is it's a tad towards the pricier side)" @TIFFANY_TIFFKOH, Singapore
"I (am a) naked product lover and I use this product from the start when it was produced. It really makes your eyes beautiful and for those who love to touch up their naked looks.. they must buy this product! Really worth it!" @NURUL NADHIRAH HERX, Malaysia
"I've tried a lot of products but only this satisfied me. The packaging outside is so elegant, the neutral colors suit my morena skin, the pigment is so good and it doesn't feel heavy on the skin. The price is worth it. I recommend this to everyone especially youtubers who make vlogs about make-up to review this one. For sure they will also recommend it." @ROSABELLECOLOMA, Philippines
Loving the list so far? This year's Try and Review Awards 2021 will showcase even more quality reviews for quality products. We are creating a space for you to receive unbiased and honest reviews from customers and help you make the best buying decisions. Do remember to leave reviews on your favorite products to help others make good choices too! Stay tuned for more updates on the Try and Review Awards 2021 and we hope that your 11.11 buys will be so satisfying!
Read more:
5 Long-Lasting Foundations To Get You Through The Heat
Chapped Lips to Juicy Lips instantly with Fenty
The Body Shop Zesty Skincare Range