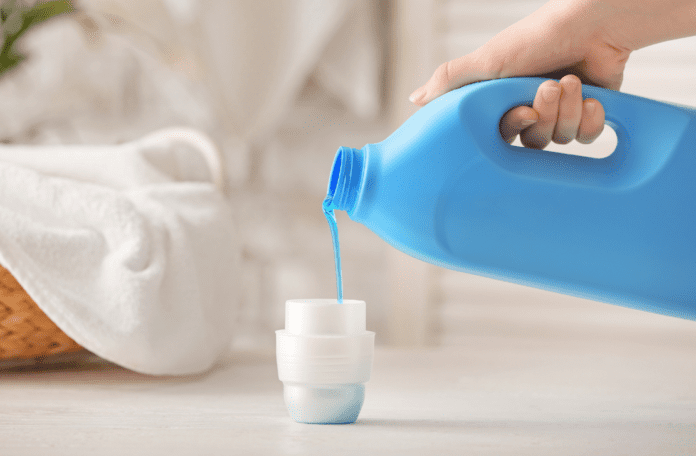 Liquid detergents are part of our everyday life, especially since we wash our clothes at least once a week. Finding the perfect laundry detergents can really help us save our clothes. With so many options on the market proclaiming to brighten clothes and remove stains, it can be hard to know which product is the right one for us. Therefore, we're here to weed out the right products from the bad. We have gathered authentic reviews from our members to find out the best laundry detergents that they love.
Best 5 laundry detergents according to our members
Bio-Home Hyacinth and Nectarine Laundry Detergent
PERFECT FOR INDOOR DRYING
"If you have a habit of drying clothes indoor and without getting sunlight there's an odour coming in your clothes then do try this one. It helps in giving a good smell and also cleans the clothes." - @Ariba3198
Frosch Aloe Vera Liquid Laundry Detergent
SKIN-CARING
"It's a liquid detergent with aloe vera in it. Gives softness to the clothes and also makes it smell fresh and germ free." - @Ariba3198
Dynamo Complete Concentrated Liquid Detergent
DETERGENT FOR ALL CLOTHES
"For almost 3yrs, I have been using this, this product is amazing! It can be for White and dark clothes. It has a very fresh scent and every for baby clothes i used this Dynamo Liquid detergent Soap. Very recommended worth the price. Satisfied customer here." - @Aireng
Sodasan Ecological Color Laundry Detergent
LAUNDRY FOR THE PLANET
"Sodasan's Ecological color laundry detergent is made of natural and non toxin ingredient which is suit to sensitive skin, it suits to wash children' clothes, it protects fabric color and maintain its original color, my clothes is new and bright." - @Wongweiwei
Tide Lemon & Kalamansi Laundry Detergent Powder
TRIED & TRUSTED
"Been using this from long now, it's easy to use, removes dirt affectively , doesn't leaves any residue, is machine friendly, is not too harsh on ha ds and produces good lather for the mechanism to work on." - @Hb2207
Are these some of your top liquid detergents for your household too? Share with us if you have any other recommendations by leaving a review on the product on our website!
Read more recent article:
Best Selfie Tips & Tricks To Up Your Instagram Game
Summer Fragrances You Should Definitely Try In 2022
Best anti-ageing skincare products for you to age beautifully