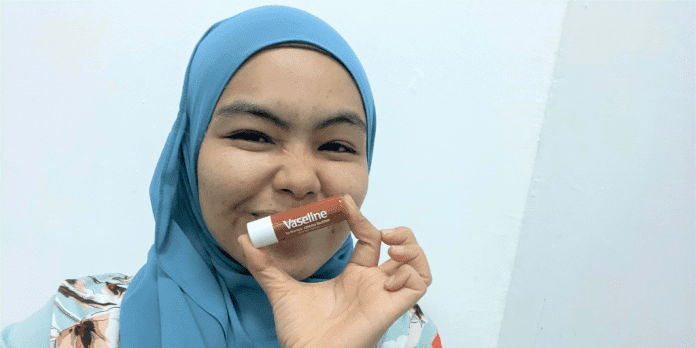 Lip balms are one of those essentials that you can never have too many. No matter how pared down your beauty routine may be, you'll always have a spot for lip balms in your lineup. Dry and chapped or worse, cracked lips are the stuff of nightmares for many. The cracking, the peeling, the bleeding, these can be very frustrating leaving us feeling helpless and down. Next to a surprise breakout, nothing makes us more self conscious than dry peeling lips. In this article, we share more on understanding your lips, solutions to healing chapped lips and our community's picks for the best lip balms.
What causes lips to become chapped and what can we do to battle this? Can lip balms really provide a solution? How do we choose the right lip balm? Most people are prone to chapped lips around the winter season in cold climates, but it can happen any time of the year due to a number of reasons.
Understanding your lips
The skin on your lips is not like that on your arms and legs. It is thinner and more sensitive as it is meant to help your mouth absorb food. This makes it very susceptible to environmental factors such as wind, cold weather and sun damage. Our lips don't have oil glands like other parts of our bodies, making them more vulnerable to drying out easily.
What causes chapped lips
While environmental factors are a leading cause, stress, lifestyle habits and health conditions can also affect the level of moisture in your lips. Thyroid issues, irritable bowels and certain medications can cause chapped lips. This delicate area is prone to irritation so it could even be a new lip product or fragrance that causes dryness. One of the biggest and most preventable causes for dry lips is lip licking or smacking.
Those with dry lips tend to lick their lips to moisten them, and while this can provide a temporary relief, it actually worsens the problem. Once the moisture starts to evaporate from the lips, it tends to make the dryness and chapping even worse.
Dental work and having allergies can also cause dry lips. Lips can sometimes be irritated by certain toothpastes or dental prosthetics. Lip dryness can happen year round, especially when there is a component of eczema or contact dermatitis which occurs when you come into contact with something that you're allergic to.
How to heal chapped lips
The best way to heal chapped lips is to use a gentle lip scrub and a lip balm which seals in moisture. Sugar makes a great lip scrub because it's natural and draws in moisture from within the layers of your skin. Be sure to scrub your lips very gently, you never want to rub your lips raw or till they're red. Once your lips are scrubbed, it is important to seal in the moisture with a lip balm or ointment. Avoid lip balms with fragrances, this can irritate the skin. Also avoid menthol and camphor as this can worsen the drying. Look for ingredients like lanolin, shea butter and beeswax; these will help hydrate lips. Not sure where to start? We got just the picks for you!
We've put together our top 5 community lip balm picks!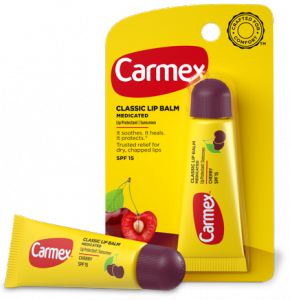 A squeezable medicated lip balm to soothe and protect dry, chapped lips with SPF 15 and a sweet cherry flavor. It not only provides a long-lasting protective barrier to help promote healing, it also glides on smoothly to help soften and hydrate lips with moisturizing cocoa butter.
Highly rated at 4.8/5
Member Review:
"Best for chapped lips"
"I brought it with me when we visit Hongkong since the weather there at that time is kinda cold, 16C. As expected my lips got dried and popped then I used Carmex to get rid of the dryness. The next morning, my lips are in their best condition again." – @PAUSAULOG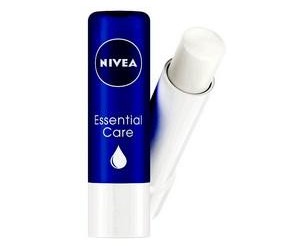 This Nivea lip balm helps prevent moisture loss, effectively protecting your lips from drying out. The moisturising formula also leaves your lips soft and smooth and provides 12 hour moisturisation. A perfect little essential for everyday protection and soft smooth lips.
Highly rated at 4.7/5
Member Review:
"Good balm!"
"This balm is good for my lips it stays atleast 1 hr after that i got need to put again on my lips it helps to heal my cracked lipa" – @NVARUN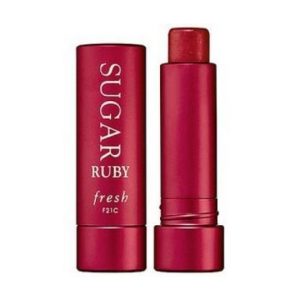 Fresh Sugar Lip Treatment SPF 15 moisturises, protects and smoothens the lips with real sugar – a natural humectant, delivering delectable and dependable moisture. A blend of nourishing oils, including meadowfoam and black currant oils helps maintain hydration levels. Hence, giving you supple and healthy-looking lips. In addition to that, grapeseed oil which are rich in antioxidants, and vitamins C and E, helps provide protection from wrinkle-causing free radicals. The formula provides essential, year-round protection from damaging UV rays, and the tinted treatments also offer sheer coverage or buildable colour.
Highly rated at 4.6/5
Member Review:
"Absolutely love it"
"Excellent quality lip balm with a beautiful natural tint of colour. Lips will be soft after usage. Great during winter time also. The texture is soft and lips look moisturized during usage. Application is super great and smooth." – @DOT13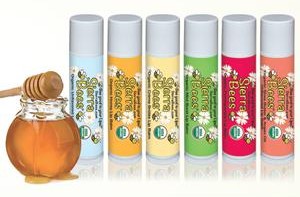 These 100% organic lip balms hydrate, nourish and protect your lips. You cannot get tired of these original flavors, leaving your lips soft and kissable! Try your favorite flavor: Cocoa butter, Honey, Mint burst, Pomergranate, Shea butter & argan oil, Tamanu & tea tree, Unflavored or Crème brulée.
Highly rated at 4.7/5
Member Review:
"Creamy and Moist"
"I tried every flavour before and I must say I apply the lip balm before putting on lipstick. It makes my lips not dry and still have the moist after hours."- @IRAHK
Purchase this on Shopee or Lazada.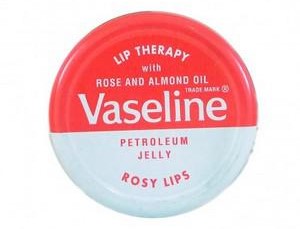 Vaseline Lip Therapy Rosy Lips tin is clinically proven to help heal dry lips. Ii instantly softens and soothes dry lips and leaves a sheer pink tint and rosy glow. Made with triple-purified Vaseline Petroleum Jelly, rose oils and sweet almonds, it has a light rose fragrance. The non-sticky, non-greasy formula helps lock in moisture.
Highly rated at 4.7/5
Member Review:
"Lip therapy"
"Have been using this for a couple of months now and I must say that it really helps to smoothen the lips and I didn't get any chapped lips. I am using this day and night before going to bed. cheap but still worth it to use as one of my skin care routine." – @LYNA-LOU.BUL-AN
Moisture is everything!
Staying hydrated by drinking plenty of water will definitely help. You can also use a humidifier in your bedroom to help moisten the air around you, keeping your skin well hydrated in the process. Avoid picking off dry, flaky skin. This can cause further irritation to the lips as your hands may introduce bacteria to the area causing more redness, bleeding and irritation. For the best results to achieve the softest lips, exfoliate a few times a week and keep moisture locked in your lips with our community picks!
Read more skincare related articles:
Zara just launched Zara Beauty and we cannot wait for it to hit our shores!
Top 5 Best Makeup Removers Recommended By Our Community
Top 5 Best Sunscreens For Your Face, Recommended By Our Community