Natural products are very popular among consumers these days. Especially with the recent trend of using organic and pure ingredients. Natural products refer to products that contain ingredients produced by nature. Consumers on the hunt for natural products emphasise on the word 'natural'. The word 'natural' usually refers to the purity of such ingredients, these ingredients are pure, nature-derived and without synthetics. Being able to harness the power of nature in its purest form is more beneficial than lab-produced chemicals that might have harmful effects. There are tons of products out in the market labelling themselves as natural and organic, but which ones are better? We will be highlighting some highly raved natural and organic products and their reviews from last year's Try and Review Award winners in our list below.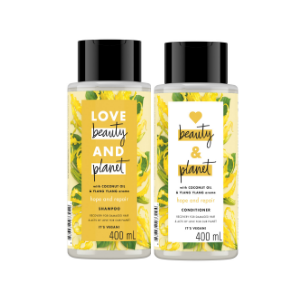 This shampoo and conditioner duo will surely give your hair a vibrant boost of radiance. They are infused with virgin coconut oil, providing you with the best moisture for your hair, especially those with curls. Try and Review Awards winner, @pilgrimer08 from the Philippines, loves this shampoo and conditioner set. Rating it a 4/5 star, she shared that the "shampoo is very fragrant and for just an ample amount, it is bubbly upon pouring onto the hair. It is smooth on the hair and the fragrant last longer within the day.". Best of all? This brand is cruelty-free and vegan, uses 100% recycled and recyclable bottles and all their fragrances are ethically sourced.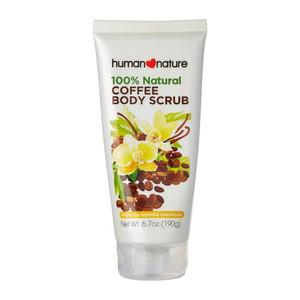 With this body scrub, the skin will absorb antioxidants which can help prevent premature ageing. This 100% natural product has no harmful chemicals such as EDTA, Triethanolamine or PEGs. The coffee exfoliators in the scrub help to slough off dead skin, dirt and oil and also provide the skin with antioxidants benefits. @riackles, the Try and Review Awards winner from the Philippines rated this product 4-star out of 5 as she "loved the consistency and scent"! She shared that the "consistency of the product is like lotion. Once you apply it, it doesn't drip down your arms or legs. The scent smells like coffee, I love it!". For @riackles, this body scrub helped her relax "after every warm shower." Furthermore, the "scent stays for a while after the shower." For all those coffee lovers out there, this body scrub is for you, especially if you truly enjoy the smell of coffee.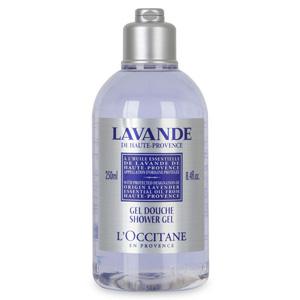 This L'occitane shower gel is organic and it smells great. For those floral-scent lovers, this is for you! Singapore's Try and Review Awards Winner @Missytangtang rated this shower gel 5 stars and shared that she "really likes using Lavender shower gel when she is tired and stressed." The shampoo has a "scent that is quite subtle and delicate, soothing and calming." She would definitely recommend this to her friends!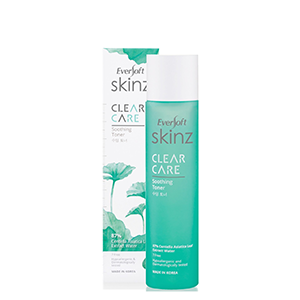 This toner is part of the new trouble care skincare range developed and made in South Korea. It contains water extract from Centella Asiatica – a small plant traditionally used to treat wounds. The extract's anti-inflammatory property inhibits inflammation and lightens scars. The toner also improves skin's elasticity as it contains collagen. Both @Impriscillahlah and @Missytangtang are Try and Review Awards winners from Singapore and they are head over heels for this soothing toner with ratings of 4/5 and 3.7/5 respectively. @Impriscillahlah shared that it is "suitable for dry skin especially when you are in a cold place" and @Missytangtang built onto the hype by adding that the toner "smells good!". @raickles from the Philippines rated it 5 stars and added that she "used it during her pre-period breakout season and it managed her skin pretty well."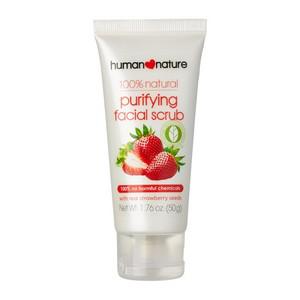 From the same brand, Human Nature's facial scrub is highly raved about as well. It is made with real strawberry seeds and fine bamboo granules; these ingredients help soften the skin while removing dirt and toxins. It is crucial to use natural beauty products to reduce any damage to your skin. @riackles from the Philippines loves the scent of strawberries. She shared that " This facial scrub removes the dead skin on the side of her nose and the rest of her face. The 'scrub' size is just the right size for the face — not too fine and not too big.", not being able to get enough of the facial scrub, she is hoping for a body scrub of similar scent and characteristics. She rated this facial scrub 4.8/5.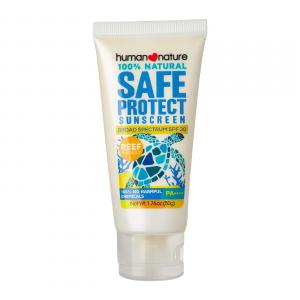 With solely natural ingredients, this sunscreen has been given the highest PA++++ rating, providing you with superior protection against UVA rays from the sun. Furthermore, Safe Protect is environmentally friendly, being free from reef-destroying ingredients such as parabens, oxybenzone, benzophenone and Ethylhexyl methoxycinnamate that cause the bleaching of corals when washed off. A 4.3/5 rating was given by our Philippines member @riackles who "loves that this is a natural product." However, she shared that her kids will look "like mimes/clowns" because this product does produce a white cast when applied on the skin.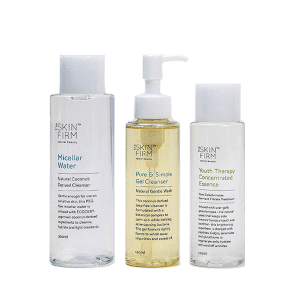 This cleanser is made out of 99% natural coconut-based cleansing water designed for sensitive skin. It contains micellar water which helps maintain the natural balance of the skin's acid mantle. Best of all, it is effective in cleaning makeup, pollutants and dirt on the skin. @Missytangtang, a Try and Review Awards winner from Singapore, shared that she "wears full makeup very often, and is constantly on the search of micellar water which can remove strong makeup easily and has skincare properties." She elaborated that "Skin Firm's Natural Micellar Water is a gentle yet powerful cleansing product. This Micellar water not only can remove my Super hardcore waterproof Makeup with a swipe of my cotton pad, it leaves my skin supple, fresh and hydrated." Rating it a 5 out of 5, she loves how her "skin is soft to touch and the fact that there is no need for a Toner after the Micellar water as it also tones and purifies. Isn't it every girls' beauty godsend ;)" .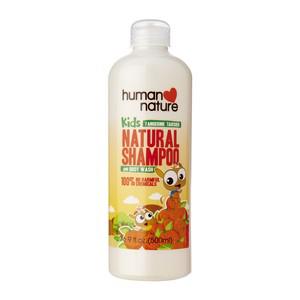 For all the parents out there, this shampoo and body wash 2-in-1 bottle is for you! Made with 100% natural ingredients such as coco nectar, this shampoo will moisturise your children's hair and skin, leaving them smelling great and feeling smooth after every wash. Additionally, it is infused with avocado oil and aloe vera, which will leave your child clean without the detrimental effects of synthetic chemicals. Try and Review Awards winner @riackles from the Philippines shared that her "son is super active and sweats a lot.". She rated it a 3.7/5 as the scent doesn't stay as long as she would have liked it because she loves the smell of the shampoo.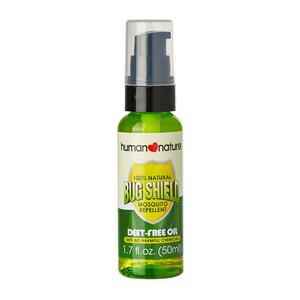 A must-have for all those living in countries with a tropical climate where the weather is optimal for breeding pests such as mosquitos. This insect repellent is made up of largely citronella oil and is infused with natural ingredients such as soybean and eucalyptus for more protection against insects and with a better scent. Try and Review Awards winner @riackles from the Philippines shared that it is "a very effective bug spray", she said that "Mosquitoes do not go near her children when she applies this.". She rated it a 5/5 and recommends it to those who want to keep the bugs away.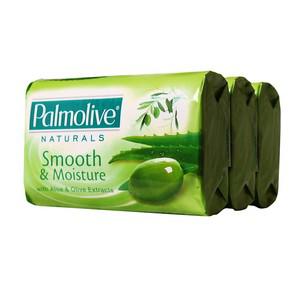 100% derived from natural sources, this bar soap moisturises your skin with rich natural plant extracts such as aloe and olive. Try and Review Awards Winner, @pilgrimer08 from the Philippines, shared that "The bar is so fragrant and you can smell the natural scent of an aloe vera" and as she is very happy with the effects of the soap, she rated it 5 stars.
This list just proves that nature is really man's best friend. Consider these products listed above and try them for yourselves! Your skin deserves better than the effects from synthetic and harmful chemicals. Allow nature's self-healing properties boost your radiance and leave you feeling even better than before!
Also, want to find out how our members @Impriscillahlah, @pilgrimer08, @riackles, @Liezelpascual and @missytangtang were selected as our Member Winners from last year's Try and Review Awards? Learn more about our 2021's Try and Review Awards in Singapore, Malaysia, Philippines, Vietnam, Indonesia, Thailand and India here. It is really easy – simply participate by submitting at least 5 quality reviews of products that you have tried before from now till 31 December to stand a chance to be our Member Winner and to win some amazing prizes. It doesn't matter if it's a positive or negative review. We just want to hear your honest and unbiased reviews so you can help others make better buying decisions. What are you waiting for?! Start reviewing today!
Read More About Natural Products:
Prevent Underarm Rashes: Natural Deodorants Are The Secret
Natural Deodorants: How Effective Are At-Home DIY Deodorants?
Aloe Vera: Its Multiple Benefits and Recommended Products