World Chocolate Day is around the corner! It will be a day to celebrate with rich chocolate treats that will make you tingle with joy inside. For many, indulging in a bar of chocolate never fails to lift spirits. However, for others, it would be a caloric nightmare! The good news is that there are other ways to celebrate the wonder that is chocolate. This World Chocolate Day, treat yourself with these 5 guilt-free cocoa-based beauty products to satisfy your chocolate cravings. But please note: do not eat!
VDL CHOCOLATIER CLEANSING FOAM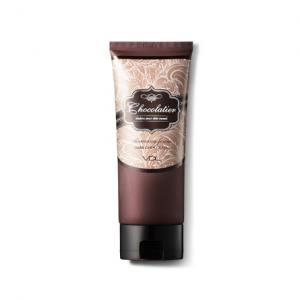 Cleanse your skin with VDL's Chocolatier Cleansing Foam. Its fresh, purifying froth with a light chocolate aroma helps control excessive oily skin. Created with genuine cacao, the VDL Chocolatier Cleansing Foam lightens up and diminishes skin pores. This cocoa-based treatment will pack your skin with antioxidants to combat damage caused by UV exposure, resulting in a healthier skin complexion.
________________________________
CONTEST ALERT!
We've got a sweet contest for all you chocofans this #WorldChocolateDay! ????????????
Take part in this month's #ReviewChallenge for a chance to be a lucky winner in your country.
*Contest ends July 11, click here to learn more!!
Participating countries: Singapore, Malaysia, Indonesia, Thailand, Vietnam, and The Philippines